Last week I was able to ship off a care package to a sweet friend of mine. A friend I haven't seen since September of last year. And, because of the generosity of Tiny Prints, I was able to include these pretty note cards and a fun personalized gift. I absolutely adore handwritten notes and personalized gifts. Sending a little "hello" to a friend or loved one is a small gesture that that often brings a world of joy and delight – Especially in a time when it's easy to get caught in a whirlwind of emails and text messages.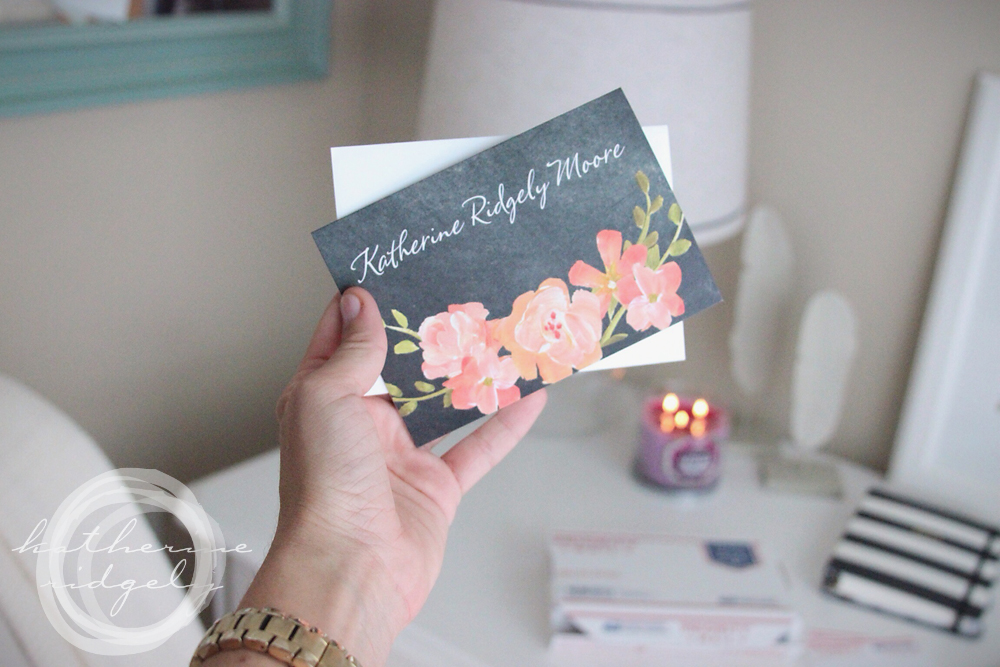 As I quickly learned, when becoming a military spouse or significant other, there comes a time when you'll spend countless hours sending out care packages or creating a special welcome home for your Service Member. And, with those Service Members also comes the friendships you develop. Although paths often lead very different directions in the military community, I've been blessed with the sweetest of friendships. Which, is why those little "hello's" and every so often, care packages, are so very dear to my heart.
In August of 2012 I received a sweet email from Samantha asking if I would be interested in meeting up at our local Starbucks for a coffee date. I had never met Samantha in person but being as we were both new to Alabama, I couldn't pass up the opportunity to meet a new friend. A new friend who quickly made me laugh with her silly and quite witty email. How could I possibly pass up coffee when I knew there would inevitably be lots of laughing involved!
In September of 2013 I made the move up to Kentucky – And, my goodness, what a whirlwind yet wonderful adventure that was! Not a day passes that Samantha and I don't spend a few moments catching up and sharing stories from our silly day-to-day happenings. Samantha is truly a gem and I'm incredibly blessed to call her my friend.
To to show my gratitude, I've wanted to send a little something her way. I've ordered from Tiny Prints several times in the past as their designs are simple and lovely – When it came time to order new custom note cards, I knew exactly where to go! These beautiful cards are not only compliments of Tiny Prints but so is the pretty iPhone case I had personalized for Samantha. This last week was certainly exciting with being able to collaborate with Tiny Prints and with the anticipation of Samantha receiving her package! So incredibly thankful!